HVAC Contractor in Jefferson Parish, LA
Welcome to Core Air, your premier HVAC services provider in Jefferson Parish, Louisiana. We are committed to meeting all of your heating, ventilation, and air conditioning needs. Our team of experts is dedicated to delivering top-quality services to both residential and commercial customers. With years of experience, we guarantee 100% satisfaction with all our services. No matter your HVAC needs, we are here to help.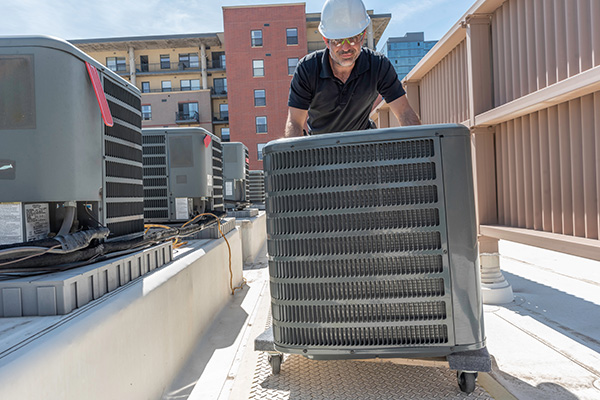 HVAC Repair
---
We understand that HVAC systems can unexpectedly break down. This can happen at any time, and it can be frustrating and uncomfortable, especially during extreme weather conditions. That is why we offer you prompt and reliable HVAC repair services. Whether your air conditioning is not working, your furnace is blowing cold air, or issues with your ventilation system; we are here to help. Our team of professionals is well-trained and equipped with the tools to diagnose and repair any issue with your system quickly and efficiently.
Additionally, we understand that HVAC problems can be costly, and that's why we offer competitive pricing for our services. With our expertise, you can rest assured that your system will be up and running in no time. Our goal is to minimize your downtime and ensure that you enjoy a comfortable indoor environment, irrespective of the weather outside.
HVAC Installation
---
If you need HVAC installation services in Jefferson Parish, LA, look no further than Core Air. Our team of professionals is skilled in installing and servicing all types of HVAC systems. Whether you need a new air conditioning system, furnace, heat pump, or any other heating and cooling system, we are here to help. Our experts will work with you to identify the best system for your needs and ensure that you get the most efficient and cost-effective HVAC system for your home or business.
We pride ourselves in providing quality services and using only the best quality equipment from reputable brands. With our installation services, you can be sure that your new system will last for years to come. We also offer financing options to help you manage the cost of your investment more efficiently.
HVAC Maintenance
---
Regular maintenance is crucial to keep your HVAC system running efficiently throughout the year. At Core Air, we offer comprehensive HVAC maintenance services to keep your system functioning at maximum efficiency, reduce operating costs and avoid major breakdowns. Our thorough maintenance checks will identify minor issues with your system before they turn into costly major repairs.
Our maintenance plans are customizable to suit your specific HVAC needs. Our professionals will work with you to create a maintenance plan that works for you. Whether you need annual, bi-annual, or quarterly maintenance checks, we've got you covered. Our team will work around your schedule to keep disruptions to a minimum, ensuring your system is always functioning at its best.
FAQs
How often should I schedule maintenance for my HVAC system?
We recommend scheduling maintenance at least once a year. Routine maintenance helps keep your system running efficiently, prevents breakdowns, and extends its lifespan. Our team can perform a thorough inspection and tune-up to ensure your system is ready for the upcoming season.
How do I know if I need to replace my HVAC system?
If your system is old, outdated, or frequently breaking down, it may be time to consider a replacement. Our team can assess your system and provide recommendations based on your budget and needs.
What is the best way to improve indoor air quality?
There are several ways to improve indoor air quality, including regular maintenance of your HVAC system, changing air filters, and investing in air purifiers. Our team can provide advice and recommend solutions based on your specific needs.
Map Section
At Core Air, we are proud to serve Jefferson Parish and its surrounding areas. Please refer to the map below for our service area.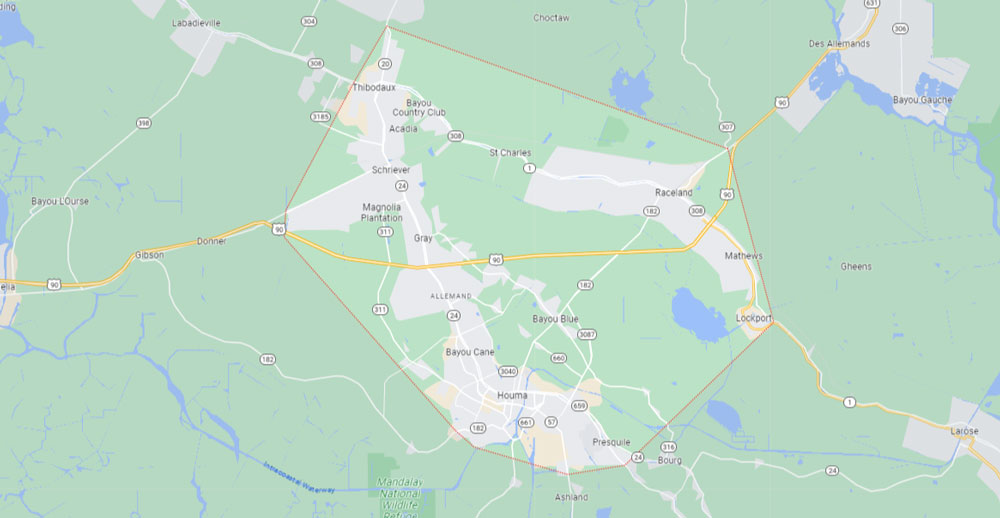 Need an HVAC Specialist?
Our goal is to provide top-quality HVAC services to our customers in Jefferson Parish, LA. We are here to serve you whether you need HVAC repair, installation, or maintenance. We have a team of skilled professionals who are passionate about providing prompt and reliable services with a 100% satisfaction guarantee. With our competitive pricing, financing options, and customizable plans, we are your one-stop shop for all of your HVAC needs. Contact us today to schedule an appointment and experience our exceptional services!