HVAC Contractor in Saint Bernard Parish, LA
Saint Bernard Parish is a beautiful community located in Southeast Louisiana. This area experiences high humidity levels and temperatures that can rise to the 90s during the summer months. As such, it's crucial to have reliable HVAC systems for your home or business. Our services cater to both residential and commercial clients, ensuring that everyone is comfortable all year round.
Our team of expert technicians has years of experience in HVAC services and is dedicated to providing top-notch service to every customer. Whether you need repair, installation, or maintenance services, we ensure your HVAC system works efficiently and effectively.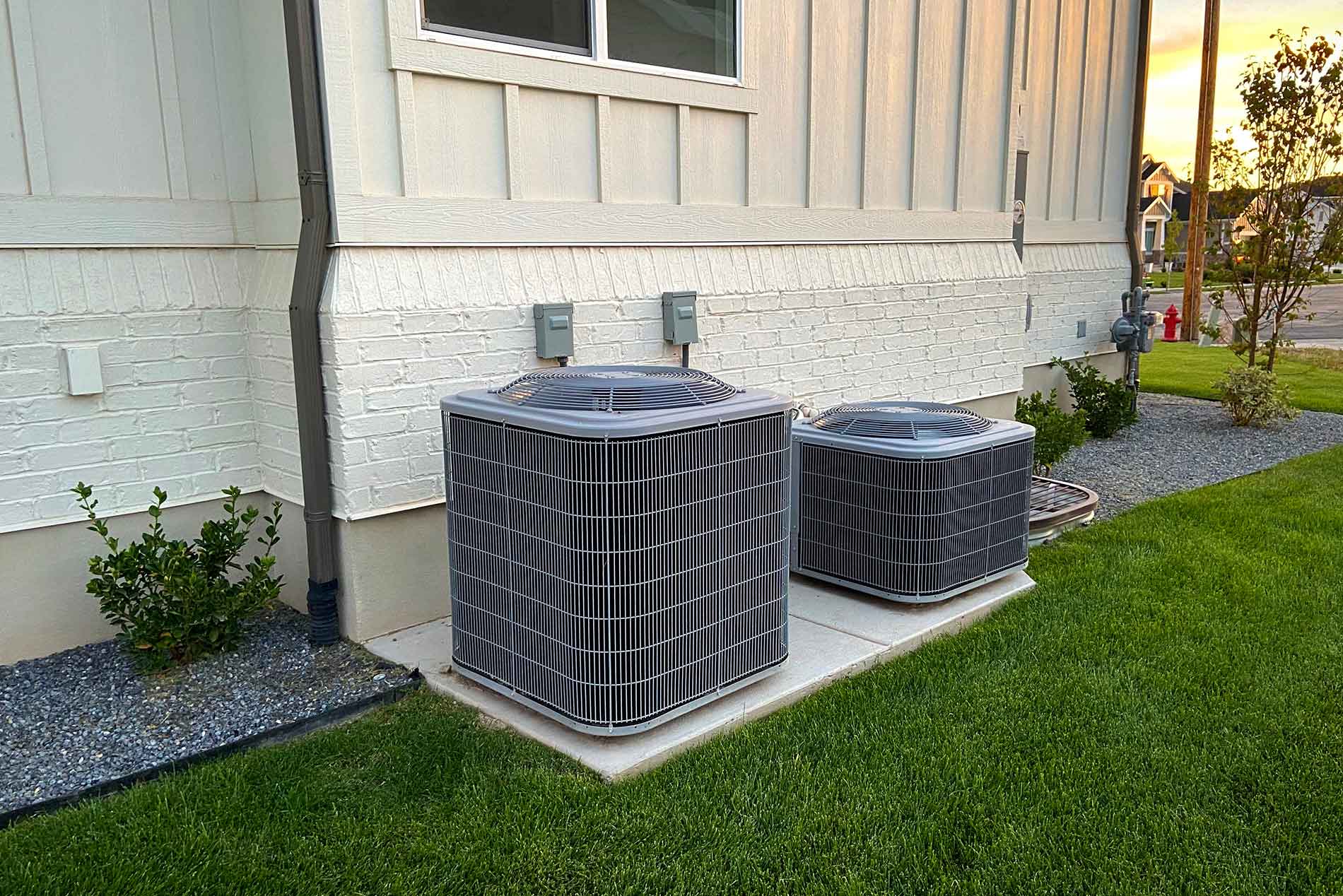 HVAC Repair
---
We understand the frustration and inconvenience that comes with a broken HVAC system. That's why we offer fast and reliable repair services to get your system up and running again. Our technicians are trained to handle all types of HVAC repairs, including air conditioning units, heating systems, and ventilation systems. We understand that repairs can be costly, which is why we offer affordable rates and flexible payment options to ensure you have access to our services when you need them most.
Our team is available 24/7 for emergency HVAC repairs and can handle any issue you may be experiencing. From a faulty thermostat to a broken compressor, we have the skills and expertise to identify and address any problem with your HVAC system quickly and efficiently. We also prioritize preventative maintenance to minimize the risks of costly system failures in the future.
HVAC Installation
---
If you're in need of a new HVAC system for your home or business, Core Air is here to help. We offer comprehensive HVAC installation services to ensure your new system is properly installed and configured for maximum efficiency and effectiveness. Our team of experts will work with you to determine the right system for your needs and budget and will install it with the utmost care and attention to detail.
We offer a wide range of HVAC systems from top brands in the industry. Our technicians are trained and certified in installing all types of systems, including central air conditioning, heat pumps, and ductless mini-splits. We also offer extended warranties and maintenance plans to ensure your new system runs smoothly for years to come.
HVAC Maintenance
---
We believe that preventative HVAC maintenance is the key to a healthy and efficient HVAC system. That's why we offer comprehensive maintenance services to keep your system running smoothly and efficiently. Our maintenance plans include regular inspections and cleanings to identify and address potential issues before they become major problems.
Our technicians are skilled in identifying and correcting issues such as dirty air filters, clogged ducts, and worn-out components, which can decrease your system's efficiency and lifespan. We also offer customized maintenance plans to fit your specific needs and budget, ensuring that your system receives the care it needs to function at its best.
FAQs
How Often Should I Replace My HVAC System?
It's recommended that you replace your HVAC system every ten to fifteen years. However, the lifespan of your system can be shorter or longer, depending on various factors such as usage, maintenance, and installation. We recommend regular maintenance to extend the lifespan of your HVAC system.
How Often Should I Change My Air Filters?
It's essential to change your air filters every month, especially during high-use periods like summer and winter. By doing so, you can ensure that your HVAC system is operating efficiently, enhance indoor air quality, and reduce the risk of allergies and respiratory problems.
Why Is My Air Conditioner Not Cooling My Home?
If your air conditioner is not cooling your home effectively, several factors could be involved. These include a dirty air filter, blocked air vents, or a faulty compressor.
Map Section
At Core Air, we are proud to serve Saint Bernard Parish and its surrounding areas. Please refer to the map below for our service area.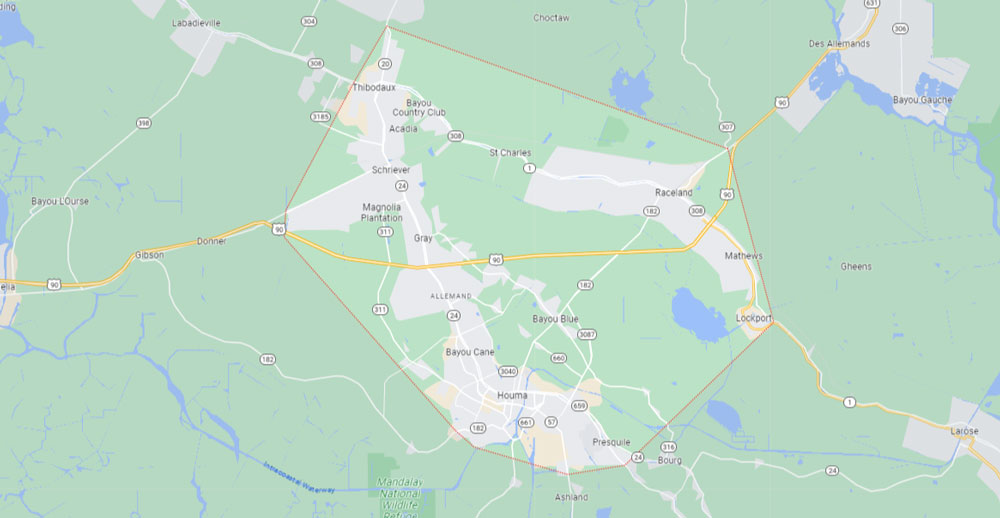 Need an HVAC Specialist?
We are committed to providing the highest quality HVAC services to the residents and businesses of Saint Bernard Parish, LA. Whether you need repair, installation, or maintenance services, we ensure your HVAC system runs efficiently and effectively. Our team of expert technicians takes pride in delivering exceptional service and customer satisfaction. Contact us today to schedule an appointment and experience the Core Air difference!