HVAC Contractor in Saint Tammany Parish, LA
Welcome to Core Air, located in beautiful Saint Tammany Parish, LA. Our HVAC company's team of licensed and experienced HVAC professionals is dedicated to providing top-notch services for all of your residential or commercial heating, ventilation, and air conditioning needs. We understand the importance of a comfortable indoor environment and make it our mission to ensure that your HVAC system is functioning at its best.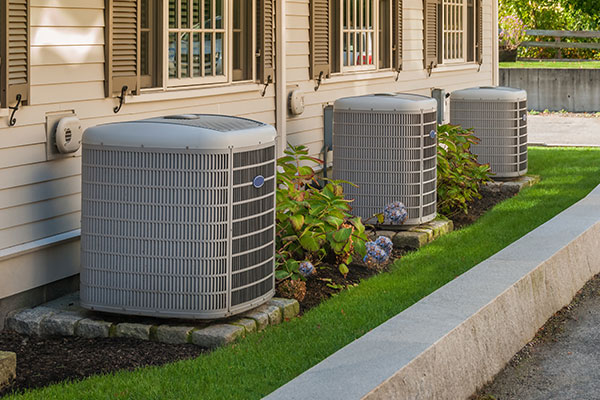 HVAC Repair
---
We understand that unexpected HVAC repairs can be a hassle and can put a damper on your day-to-day routine. That's why we offer 24/7 emergency repair services to ensure that your HVAC problems are resolved promptly and efficiently. Our team of experienced technicians is equipped with the right tools and expertise to diagnose and fix your HVAC system, no matter the make or model.
When you choose us, you can be confident that we will provide transparent and thorough repair services. We will provide you with an upfront quote, so you won't be surprised by any hidden fees. Our HVAC repair services include but are not limited to furnace repair, AC repair, heat pump repair, ductwork repair, and boiler repair. We take pride in our work and stand by our repairs with a guarantee on all parts and labor.
HVAC Installation
---
If you are in need of a new HVAC system or want to upgrade your existing one, Core Air can help. We offer affordable and high-quality HVAC installations for residential and commercial properties. Our team of experts will work with you to determine the best-suited HVAC system for your needs and budget. We only use top-performing HVAC products from trusted brands that are designed to last.
We understand that HVAC installation can be a significant investment, so our team makes it our priority to ensure the process is as stress-free as possible. We work quickly and efficiently to minimize any disruption to your daily routine. We also offer flexible financing options that cater to your budget and make HVAC installation more accessible.
Once your HVAC system is installed, we provide a comprehensive follow-up service to ensure your system functions optimally. We also offer regular maintenance services to ensure that your HVAC system stays running at its best for years to come.
HVAC Maintenance
---
Regular HVAC maintenance is crucial to ensure that your HVAC system functions efficiently. At Core Air, we offer regular maintenance services to keep your HVAC system in peak condition. We provide comprehensive maintenance services that include cleaning, inspection, and tune-up of your HVAC system.
Our team is dedicated to promptly identifying and addressing any HVAC concerns to ensure that your system performs efficiently. Regular HVAC maintenance ensures that your system lasts longer, lowers your energy bills, and reduces the risk of unexpected and costly repairs.
We offer various HVAC maintenance plans catering to your specific needs and budget. We will work with you to determine the best plan for you and create a maintenance schedule that works around your schedule.
FAQs
How often should I change my HVAC air filter?
Your air filter should be changed every 1-3 months. However, this depends on factors such as the size of your home, the number of people living there, pets, allergies, and more. If you have a large family or many pets, replacing your air filter more frequently may be necessary. A dirty or clogged air filter can reduce the airflow, strain the system, and cause higher energy costs.
Should I repair or replace my HVAC system?
If your system is over ten years old and frequently breaking down, it may be time to replace it. Replacing the entire system could save you money in the long run by reducing repair costs and energy bills. However, if your system only needs minor repairs, then it may be more cost-effective to fix the issue. Our team of HVAC professionals can assess your system and provide guidance on whether to repair or replace it.
What type of HVAC system should I install in my business?
The type of HVAC system you install in your business depends on your building and its occupants. A rooftop system may be suitable for a large commercial building, while a split system may be suitable for smaller offices. Our experts will assess your building and recommend the best system for your business needs. We also offer various financing options to make the installation process stress-free and affordable.
Map Section
At Core Air, we are proud to serve Saint Tammany Parish and its surrounding areas. Please refer to the map below for our service area.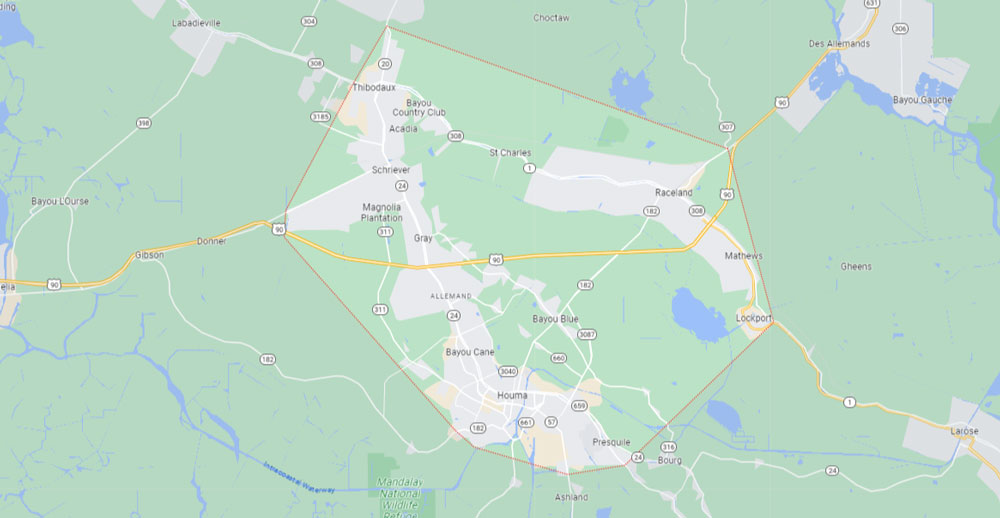 Need an HVAC Specialist?
We provide top-notch HVAC services to ensure that your indoor environment is comfortable and efficient. From repairs to installations and maintenance, we take pride in providing quality services that our clients can rely on. Our team of experienced professionals is here to help you with all your HVAC needs, whether big or small.
If you are in Saint Tammany Parish, LA, or nearby areas and are looking for reliable HVAC services, look no further than Core Air. Contact us today to inquire about our services or to schedule an appointment. We look forward to hearing from you!