HVAC Contractor in Lafourche Parish, LA
Welcome to Core Air, your one-stop shop for all your heating, ventilation, and air conditioning needs in Lafourche Parish, LA. We understand that when you need HVAC services, you need them as soon as possible. That's why we are available 24/7 to take care of all your HVAC requirements.
We offer comprehensive HVAC services, including installation, repair, and maintenance. With our extensive expertise and years of experience in the industry, we pride ourselves on providing top-quality service to all our customers. We are dedicated to ensuring your home or business is kept comfortable throughout the year, irrespective of the weather conditions outside.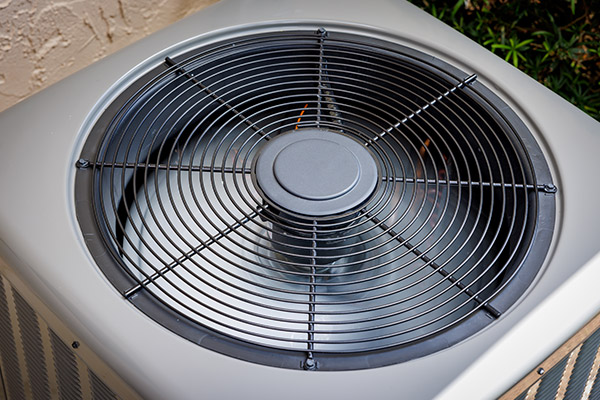 HVAC Repair
---
We understand that you need a prompt solution if your HVAC systems break down. That's why we offer fast and efficient HVAC repair services for all your residential and commercial needs. Our team of professionals is equipped to handle any repairs needed for your HVAC system, no matter the make or model.
Whether your system is malfunctioning, producing strange noises, or has stopped working, we can diagnose and fix the issues quickly. Our qualified technicians have access to all the latest tools, equipment, and parts, ensuring they can repair your HVAC system right on the spot.
We also know that emergencies can happen in the middle of the night or over the weekend. At Core Air, we offer 24/7 emergency services to ensure you're not left without heating or cooling when needed. We service all of Lafourche Parish and its surrounding areas, so we can respond promptly to any repair request, no matter where you're located.
HVAC Installation
---
Whether you need a new HVAC installation or want to upgrade your existing one, Core Air is here to help. Our team of professionals has years of experience installing heating and cooling systems in residential and commercial properties throughout Lafourche Parish.
We understand that each property has unique heating and cooling requirements, which is why we customize every installation to ensure it meets your specific needs. We'll work closely with you to determine your new system's size, type, and features before we recommend the right one for you.
Once you've chosen your new HVAC system, our team of technicians will quickly and professionally install it for you. We understand that time is of the essence, which is why we work quickly and efficiently to get your new heating and cooling system up and running in no time.
With our comprehensive installation services, we also provide maintenance tips and advice on how best to care for your new system. We're committed to ensuring that you understand how to get the most out of your new HVAC system and that it runs smoothly for years to come.
HVAC Maintenance
---
We know that regular HVAC maintenance can save you money in the long run. That's why we offer routine HVAC maintenance services to ensure your system is running as efficiently as possible. By scheduling regular maintenance, you can catch small problems before they develop into larger, costlier ones.
Our team of professionals is equipped to carry out routine maintenance checks, including cleaning filters, checking connections, oiling motors, and checking for leaks. By carrying out these checks, we can ensure that your HVAC system is running at optimum efficiency, saving you money on energy bills.
We understand that maintaining your HVAC system can be easily forgotten. That's why we offer bi-annual maintenance checks to ensure your system is always running at optimal efficiency. With our maintenance plan, you can rest assured that your system is running smoothly and you're not overspending on energy bills.
FAQs
Why is it important to have regular HVAC maintenance?
Regular maintenance is essential to maintain the longevity and reliability of your HVAC system. By having routine maintenance performed, you can prevent costly repairs and keep your system operating efficiently, thus saving you money in the long run. Additionally, regular maintenance can help improve the air quality in your home or business and improve energy efficiency, reducing your monthly energy bills.
How often should I replace my HVAC system?
The lifespan of an HVAC system can vary depending on the make and model, but on average, an HVAC system will last between 10-15 years. If your system is older than ten years and is experiencing frequent breakdowns, it may be time to consider replacing it. Additionally, if your energy bills are higher than usual, you may want to consider upgrading to a newer, more efficient system.
Can I install my HVAC system myself?
Installing an HVAC system requires a high level of skill and knowledge. Attempting to install an HVAC system yourself without proper training can result in damage to your home or business, personal injury, and an improperly functioning system. Hiring a professional HVAC company to install your system is always recommended.
Map Section
At Core Air, we are proud to serve Lafourche Parish and its surrounding areas. Please refer to the map below for our service area.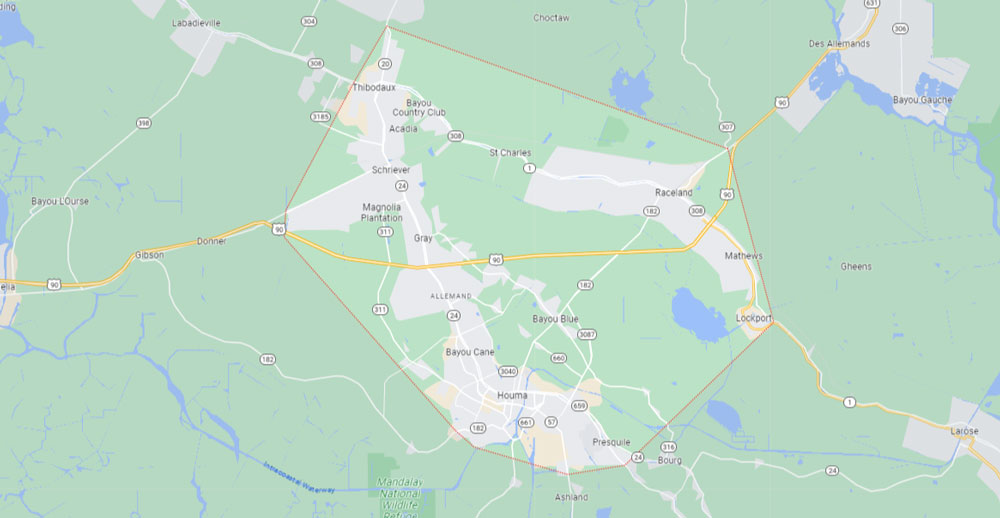 Need an HVAC Specialist?
We are dedicated to ensuring our customers are always comfortable in their homes or offices. We offer comprehensive HVAC services, including repair, installation, and maintenance. Our team of professionals is available 24/7 to ensure you receive the best service possible whenever you need it.
If you're in need of HVAC services in Lafourche Parish, LA, look no further than Core Air. Our experienced technicians are just a phone call away, and we're always ready to provide you with the service you need. Contact us today to schedule your HVAC services.